"Reviews, Buffy, Film Reviews,The Waystation, reviews, TV Reviews, Film, Star trek"


---
Pumping Iron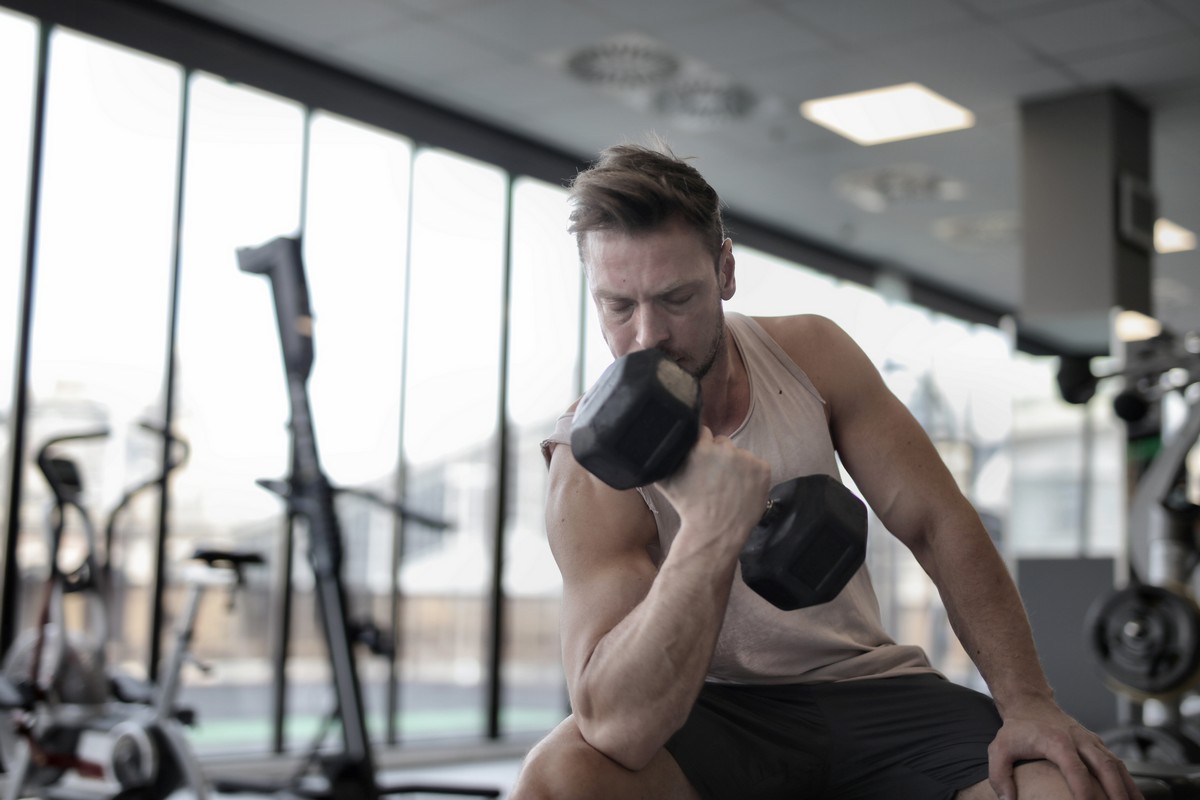 Lifting weights was satisfying enough, but watching Arnold's Pumping Iron was like experiencing something I've never felt before. Watching Pumping Iron, the 11+ times I did, taught me to change my eating habits and to spend my spare time in the gym rather then the couch. With the 25th Anniversary of this incredible documentary you can re-live the hardships of training in the Brooklyn dungeon or the parties at Muscle Beach. You become familiar with the bodybuilders as you experience first-hand their trip to fame or their road to failure. Pumping Iron is a wild ride through the training and conditioning of some of the worlds top professional bodybuilders.
The climax of this movie is around the time of the Mr. Universe and Olympia competitions, where Arnold the antagonist has to do anything in his power to keep the up-and-coming Lou Ferigno from taking his Olympia crown. The Pumping Iron video was created after the successful book that the duo of Charles Gaines and George Butler wrote in 1974. In the year 2002 Cinemax presented their viewers with a 25th Anniversary special of Pumping Iron, including never before seen out-takes and an exclusive documentary about the film entitled Raw Iron, starring the man himself Arnold Schwarzenegger.
Even though many claim this is Arnold's acting debut, Hercules in New York proceeded it. I highly suggest this film to those who haven't viewed it, and to check their cable guides for the next showing of Cinemax's 25th Anniversary special. This is the full-length Uncut feature that includes the infamous dope smoking scene with Arnold after he wins the Olympia competition This film is a true classic and will enthuse not just followers of the sport but all film buffs. Pumping Iron (1977)
Check out Hollywood Insider for more on cinema, culture, and entertainment.
---
Big Fish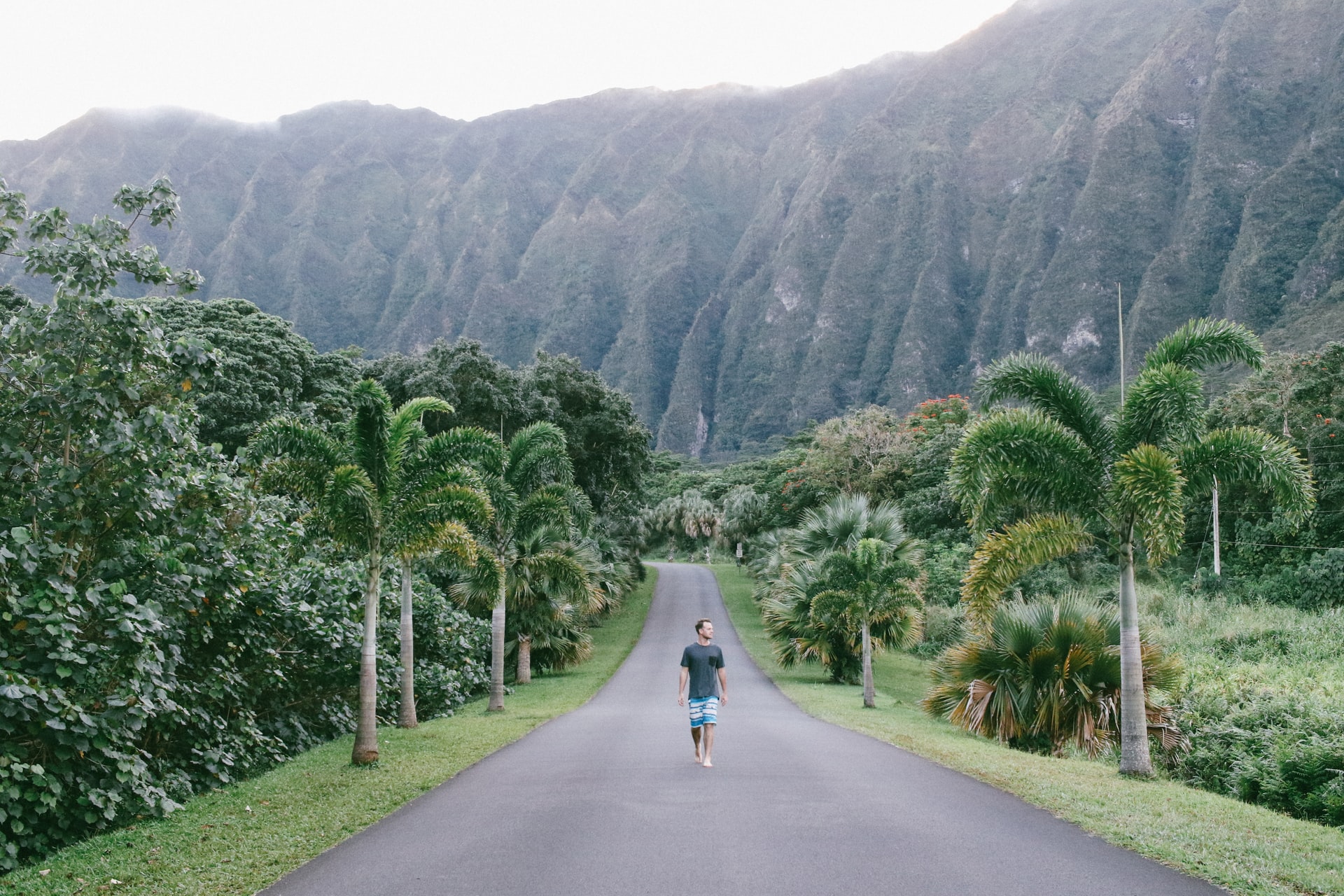 Big Fish (2003) Columbia Pictures
2 hr. 05 mins.
Starring: Ewan McGregor, Albert Finney, Billy Crudup, Jessica Lange, Danny DeVito
Directed by: Tim Burton
Between the generations of mankind there sometimes lies a disconnect that can't be breached. Be it different philosophies of life or the loss of the ability to understand the actions of the other generation, that disconnect can affect the relationship between two people in unknown ways. The film Big Fish, although built upon the tall-tale-stories of a father told to a son, is really about the disconnect of one generation to the next.
For all of his life Will (Bill Crudup) has been told grand stories from his father. Stories of witches, giants, and twins attached since birth. He has been told these stories so much that he knows them by heart. With age comes the knowledge that the stories he was told as a child weren't altogether true, and the feeling starts to grow inside of him that something more sinister is being hidden behind them. This doubt about the who his father really is sets off a series of events between the two. The problems between father and son grow until they eventually stop talking, and the son moves far enough away that a remedy to their relationship is harder to come by. But like all things, eventually they will have to face their problems. When Will receives a call from his mother Sandra (Jessica Lange), past feelings are put aside, and the journey to find the truth begins.
Tim Burton has brought about such films as Edward Scissor Hands and James and the Giant Peach. For whatever reason the slightly off-the-wall story is what he is best at telling. With Big Fish, he has succeeded on an immense level in regard to the depth that this film finds. Ewan Mcgregor (of Star Wars fame) is the perfect choice for the younger version of Edward Bloom. He brings a bit of spunk to the part of the younger man, and even his accent for the part is right on. Surprisingly, he was almost unrecognizable to me until half way through the film, so different he is from the films I have seen him in. Not to be outdone, the elder version of Elder Bloom is played convincingly by (Albert Finney). The twinkle in his eye goes a long way in bringing the viewer into the worlds that he talks about.
The film is built upon the stories that Elder Bloom tells, and each one is captivating. In these stories lies the strength of the film and for Will they hold a bit of his father in each one.
This film is Tim Burton's best to date, and one in which the whole family will enjoy.
Enjoyed this review? Then check out Hollywood Insider for more in-depth reviews of the latest and greatest Hollywood films.
---
Once is Not Enough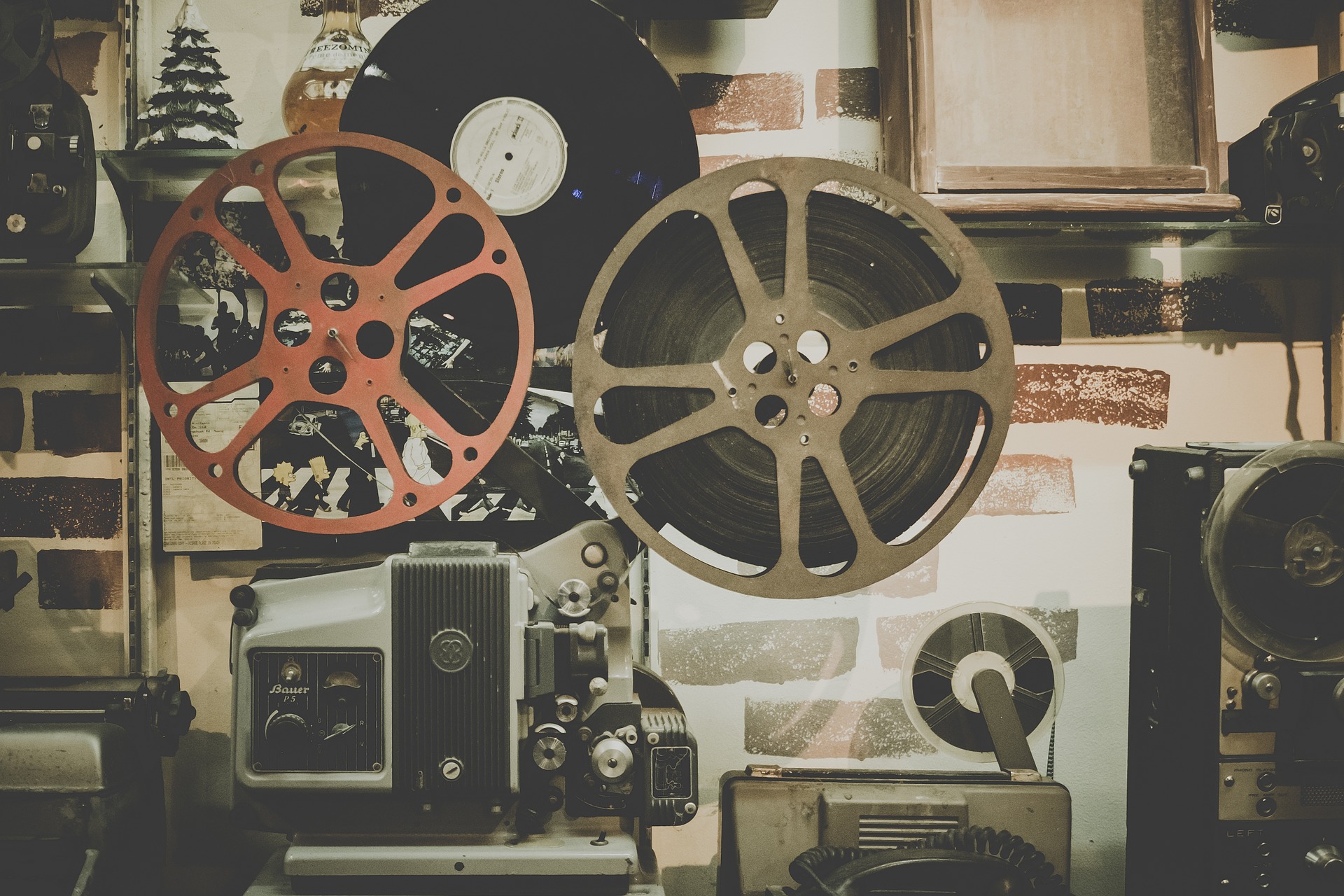 Irish Import Contains a Weak Story, but the Music is Divine
Director and screenwriter John Carney has created a paper-thin love story, but the inspired casting of Frames lead singer Glen Hansard makes this film a winner.
On a technical level, "Once," a new Irish import about a street musician who's trying to make a living with his music, is only a step or two above the homemade videos that pop up on YouTube. This very familiar story of "boy meets girl", which was an award-winner at Sundance this year, is about as thin and durable as a piece of sheet music and lacks the polish of a Hollywood blockbuster.
Yet, despite its mechanical flaws, this film from musician John Carney succeeds brilliantly thanks to Glen Hansard, lead singer of the popular Irish band the Frames. Hansard has such a powerful voice and the songs that he co-wrote with Carney are so inspiring that the music alone is worth the price of admission.
Hansard plays a character referred to in the script as the "Guy," a busker (street musician) in Dublin who sings for change and also repairs vacuum cleaners on the side with his father. Since his girlfriend has left to go to London, the Guy also is quite lonely and lacks the courage to follow both her and his own dreams of making it in the recording industry.
While singing on the street one day, the Guy meets his muse, the "Girl" (Marketa Irglova), a pretty immigrant who turns out to be a single mom and something of a musician herself. Her child's father currently is not in the picture, so Guy lures her back to his place with the promise of repairing her vacuum cleaner. His later attempts at seduction fail miserably, though.
The Girl does love his music and, with her help and guidance, he's able to secure enough money to make a professional quality demo tape. The two of them also find a group of street performers who agree to serve as backup musicians.
The Guy and the Girl then have to find the courage in themselves to let the songs in their hearts come out for everyone to hear.
Shot in a mere 17 days, "Once" definitely looks homegrown with its shaky visuals and an audio track that sounds a bit muddy at times. Glen Hansard's original songs make the film as strong as iron, though, and Carney wisely lets the music take center stage instead of the love story.
"Once" does have some brilliant moments, though, especially the scene where the Girl, who can't afford her own instrument, shows the Guy her musical abilities on a piano in the back of a music shop. Moments like these are few and far between, but when Carney hits the mark, it's a bullseye.
To some, this film may appear a bit amateurish, but once Glen Hansard opens his mouth to start singing, there should be no doubt in anyone's mind that this film is something special.
"Once," rated R for language starts a limited run in the United States on May 16th.
Is one review not enough? Check out more of the best movies reviews at Hollywood Insider.
---
Welcome To The Televison & Film Reviews Site


Disclaimer: This web site is a work of critical comment and review. All characters and publications referred to are ™ and © of their respective owners. This is an unofficial site and is not endorsed, approved or licensed by any other related entity. The webmaster is not affiliated in any way with any mentioned entities. The information on this, and adjoining, pages is provided solely as an entertaining resource. No copyright infringement is intended nor implied.

Other borrowed materials are owned and copyrighted by their original owners. All rights reserved. No copyright infringement is intended nor implied. Please contact The Webmaster if you see materials of yours that you wish me to remove or give more specific credit for. This page and all of the reviews to which it links are copyright © 2001 - 2002 David McNulty.


---
For Search Engines
buffy episode guide, buffy the vampire slayer, buffy the vampire slayer episode guide, buffy episodes, episode, buffy the vampire slayer episodes, Buffy the Vampire Slayer Episode Guide,Angel episode guide, Angel, angel episode guide, buffy episodes, episode, angel episodes, Angel Episode Guide, Film reviews, film, reviews, Cult films, Cult TV, Cult, Horror, scifi, sci-fi reviews, Buffy the Vampire Slayer, Buffy Reviews, TV Reviews. David McNulty, David, McNulty, Sarah Michelle Gellar .... Buffy Anne Summers Nicholas Brendon .... Alexander 'Xander' LaVelle Harris Alyson Hannigan .... Willow Rosenberg David Boreanaz .... Angel/Angelus/Liam Seth Green .... Daniel 'Oz' Osbourne Emma Caulfield .... Anya Emerson/Anyanka Marc Blucas .... Riley Finn Charisma Carpenter .... Cordelia Chase Michelle Trachtenberg .... Dawn Summers/The Key James Marsters .... Spike Anthony Head .... Rupert Giles/Ripper Amber Benson .... Tara Maclay rest of cast listed alphabetically Lindsay Crouse .... Professor Maggie Walsh Alexis Denisof .... Wesley Wyndam-Pryce Eliza Dushku .... Faith Andrew J. Ferchland .... Colin, the Anointed One Harry Groener .... Mayor Richard Wilkins III George Hertzberg .... Adam Clare Kramer .... Glory/Glorificus/The Beast Robia La Morte .... Jenny Calender/Janna Kalderash Thomas Lenk .... Andrew Wells Leonard Roberts .... Forrest Gates Armin Shimerman .... Principal Richard Snyder Danny Strong .... Jonathan Levinson Kristine Sutherland .... Joyce Summers Charlie Weber .... Ben Judgement, Are You Now or Have You Ever Been, First Impressions, Untouched, Dear Boy, Guise Will Be Guise, Darla, Shroud of Rahmon, The Trial, Reunion, Redefinition, Blood Money, Happy Anniversary, The Thin Dead Line, Reprise, Epiphany, Disharmony, Dead End, Belonging, Over The Rainbow, Through The Looking Glass, There's No Place Like Plrtz Glrb."Buffy: The Animated Series" Kristy Swanson .... Buffy Summers Donald Sutherland .... Merrick Jamison-Smythe Paul Reubens .... Amilyn Rutger Hauer .... Lothos Luke Perry .... Oliver Pike Michele Abrams .... Jennifer Walkens Hilary Swank .... Kimberly Hannah Paris Vaughan .... Nicole Bobbittson David Arquette .... Benny Jacks Randall Batinkoff .... Jeffrey Andrew Lowery .... Andy Sasha Jenson .... Grueller Stephen Root (I) .... Gary Murray Natasha Gregson Wagner .... Cassandra Mark DeCarlo Fran Rubel Kuzui Writing credits (WGA) Joss Whedon (written by)Scott Bakula .... Captain Jonathan Archer John Billingsley (II) .... Dr. Phlox Jolene Blalock .... Subcommander T'Pol Dominic Keating .... Lieutenant Malcolm Reed Anthony Montgomery (I) .... Ensign Travis Mayweather Linda Park .... Ensign Hoshi Sato Connor Trinneer .... Commander Charles 'Trip' Tucker III John Fleck .... Silik Kellie Waymire .... Crewman Elizabeth Cutler Joseph Will .... Crewman Michael Rostov (2002-) Matt Winston (I) .... Crewman Daniels Jeffrey Combs .... Shran Vaughn Armstrong .... Admiral Maxwell Forrest James Horan .... Humanoid Figure ('FutureGuy') Gary Graham (I) .... Ambassador Soval Directed by LeVar Burton Jim Charleston (more) Writing credits Stephen Beck (story) Enterprise" (2001)Directed by Tim Minear Joss Whedon Writing credits Cheryl Cain (writer) (more)Firefly" Nathan Fillion .... Malcolm 'Mal' Reynolds Gina Torres .... Zoë Alan Tudyk .... Wash Sean Maher .... Simon Tam Adam Baldwin .... Jayne Jewel Staite .... Kaylee Summer Glau .... River Tam Ron Glass (I) .... Book, 'The Shepherd' Morena Baccarin .... Inara Directed by Greg Beeman David Carson (I) (more) Writing credits Cherie Bennett SmallvilleTom Welling .... Clark Jerome Kent/Kal-El Kristin Kreuk .... Lana Lang Michael Rosenbaum .... Alexander Joseph "Lex" Luthor John Glover .... Lionel Luthor Eric Johnson (I) .... Whitney Fordman (2001-2002) Sam Jones III .... Peter 'Pete' Ross Allison Mack .... Chloe Sullivan Tom O'Brien (II) .... Roger Nixon Annette O'Toole .... Martha Kent John Schneider (I) .... Jonathan Kent Kelly Brook .... Victoria Hardwick (2002) Sarah-Jane Redmond .... Nell Lang Joe Morton .... Dr. Steven Hamilton Hiro Kanagawa .... Principal H. Kwan Jason Connery .... Dominic Cast overview: Avery Brooks .... Commander/Captain Benjamin Sisko Rene Auberjonois .... Constable Odo Nicole de Boer .... Ensign/Lt. Ezri Dax (1998-1999) Michael Dorn .... Lt. Commander Worf (1995-1999) Terry Farrell .... Lt./Lt. Cmdr. Jadzia Dax (1993-1998) Cirroc Lofton .... Jake Sisko Colm Meaney .... Chief Miles Edward O'Brien Armin Shimerman .... Quark Alexander Siddig .... Lt. (j.g.)/Lt. Julian Bashir, M.D. Nana Visitor .... Major/Lt. Colonel Kira Nerys Judi M. Durand .... DS9 computer voice Majel Barrett .... Federation computer voice rest of cast listed alphabetically Cecily Adams .... Ishka ("Moogie") (1997-1999) Marc Alaimo .... Gul Dukat/Anjohl Philip Anglim .... Vedek Bariel Antos (1993-1995) Casey Biggs .... Glinn/Gul/Legate Damar (1996-1999) Rosalind Chao .... Keiko O'Brien Jeffrey Combs .... Weyoun (1996-1999)/Brunt (1995-1999) James Darren .... Vic Fontaine (1998-1999) Paul Dooley .... Enabran Tain (1994-1997) Aron Eisenberg .... Nog Louise Fletcher .... Vedek/Kai Winn Adami Max Grodénchik .... Rom John Hertzler .... General/Chancellor Martok (1995-1999) Barry Jenner .... Admiral Bill Ross (1997-1999) Salome Jens .... Female Shapeshifter (1994-1999) Penny Johnson .... Kassidy Yates (1995-1999) Deborah Lacey .... Sarah Sisko (1998-1999) Ken Marshall .... Lt. Commander Michael Eddington (1994-1997) Chase Masterson .... Leeta (1995-1999) Robert O'Reilly .... Chancellor Gowron (1994-1997, 1999) Brock Peters .... Joseph Sisko (1995-1998) Andrew Robinson .... Elim Garak Wallace Shawn .... Grand Nagus Zek Melanie Smith .... Tora Ziyal (1997) Tiny Ron .... Maihar'Du "Star Trek: Deep Space Nine" Star Trek: The Next Generation" Patrick Stewart .... Capt. Jean-Luc Picard Jonathan Frakes .... Cmdr. William Riker LeVar Burton .... Geordi LaForge Denise Crosby .... Lt. Natasha 'Tasha' Yar (1987) Michael Dorn .... Worf Gates McFadden .... Cmdr. Beverly Crusher (nee Howard ), M.D. (1987-1988, 1989-1994) Marina Sirtis .... Deanna Troi Brent Spiner .... Lt. Cmdr. Data Wil Wheaton .... Wesley Crusher Diana Muldaur .... Cmdr. Katherine 'Kate' Pulaski, M.D. (1988-1989) Colm Meaney .... Chief Miles Edward O'Brien (1987-1993) Whoopi Goldberg .... Guinan (1988-1992) Michelle Forbes .... Ens./ Lt. Ro Laren (1991-1992) Patti Yasutake .... Nurse Alyssa Ogawa Rosalind Chao .... Keiko O'Brien Star Trek: Voyager" Kate Mulgrew .... Capt. Kathryn Janeway Robert Beltran .... Cmdr. Chakotay Roxann Dawson .... Lt. (J.G.)/Lt. B'Elanna Torres' Jennifer Lien .... Kes (1995-1997) Robert Duncan McNeill .... Lt. Tom Paris Ethan Phillips (I) .... Neelix Robert Picardo .... The Doctor Tim Russ .... Lt. Cmdr. Tuvok Jeri Ryan .... Seven of Nine Garrett Wang .... Ens. Henry "Harry" Kim Josh Clark .... Lt. Joe Carey Martha Hackett .... Seska Dwight Schultz .... Lt. Reginald Barclay (1995, 1999-2001) Manu Intiraymi .... Icheb (2000-2001) Scarlett Pomers .... Naomi Wildman (1998-2001) David Boreanaz...as Angel Charisma Carpenter...as Cordelia Chase Alexis Denisof...as Wesley Wyndam Pryce J August Richards...as Charles Gunn GUEST STARS Andy Hallett...as Caritas Host Art LaFleur...as T'ish Magev Brigid Brannagh...as Virginia Bryce Todd Susman...as Magnus Bryce Patrick Kilpatrick...as Paul Lanier CO-STARS Danica Sheridan ... as Yeska Saul Stein...as Benny Frankie Jay Allison...as Thug #1 Michael Yama...as Japanese Businessman #1 Eiji Inoue...as Japanese Businessman #2 Ed Trotta...as Man angel episode guide, angel, angelus, episodes, david boreanaz, boreanaz Star Trek, Deep Space Nine, DS9, Voyager, VOY, VGR, Enterprise, ENT, Andromeda, Gene Roddenberry, TOS, Waystation, Waystation Reviews, Review, review, reviews, science fiction, sci-fi, episode guide, synopsis, synopses, critics, spoilers Extensive critical reviews of Star Trek and some other sci-fi series, including all episodes of Deep Space Nine, Voyager, The Original Series, Enterprise, and Andromeda.